VIDEO: What the American Rescue plan Act means for IATSE Families


"Greetings IATSE Sisters, Brothers, and Kin – it gives me great satisfaction and pride to report that on Thursday, March 11, 2021 President Joe Biden signed the American Rescue Plan Act into law. This long-awaited, comprehensive COVID-19 relief legislation is a monumental victory for IATSE members and working people across the nation.
The IATSE membership — like so many across this country — have endured far too much over the last year. The American Rescue Plan Act will reduce suffering for those most impacted and put our members closer to getting back to the careers they love. We said from the beginning that the severity of this health crisis demands decisive action from our federal government. Saying this shouldn't be a partisan statement. It was true a year ago, it was true during the November election, and it is true today."
– IATSE International President Matthew D. Loeb Watch Full Video ➔

Women of the Golf Channel Freelance Technical Crew Issues Statement of Solidarity
The Women broadcast workers of The Golf Channel call on management to take appropriate measures to build a culture of inclusion and equality. Sexist behavior has been permitted and protected by the highest levels for too long.

Recognizing and combating pervasive gender discrimination, ideologies, and sexual harassment requires more than just a training. Lasting cultural change must start at the top and weave its way down to the humblest of employees. Where problems exist, Golf Channel has indicated an openness to being a partner with the Union to achieve these goals. We look forward to this opportunity and hope to bear witness to timely implementation of policy and leadership decisions that will elevate more women, in all areas of the workforce, to more senior positions, and create pathways of upward mobility for the women of the technical crew as well. Read their full statement here➔

IATSE STRONGLY CONDEMNS CORONAVIRUS RELATED RACISM
Matthew D. Loeb, International President of the IATSE, has released the following statement:
"One of the most devastating impacts of the unprecedented coronavirus health crisis has been the rise of anti-Asian rhetoric and racism due to the geographic origin of the virus. Asians of every descent are dealing not only with the virus itself, but have been widely scapegoated with verbal harassment and physical violence from xenophobic individuals.
The International Alliance of Theatrical Stage Employees (IATSE) condemns, in the strongest possible sense, the coronavirus related racism observed since the onset of this public health crisis. We stand in solidarity with our members and all those of Asian descent who are being wrongly victimized.
We emphatically support the resolution introduced by Congresswoman Grace Meng denouncing coronavirus related racism, and urge all Members of Congress to do the same." Full Statement ➔


National Ladder Safety Month Resources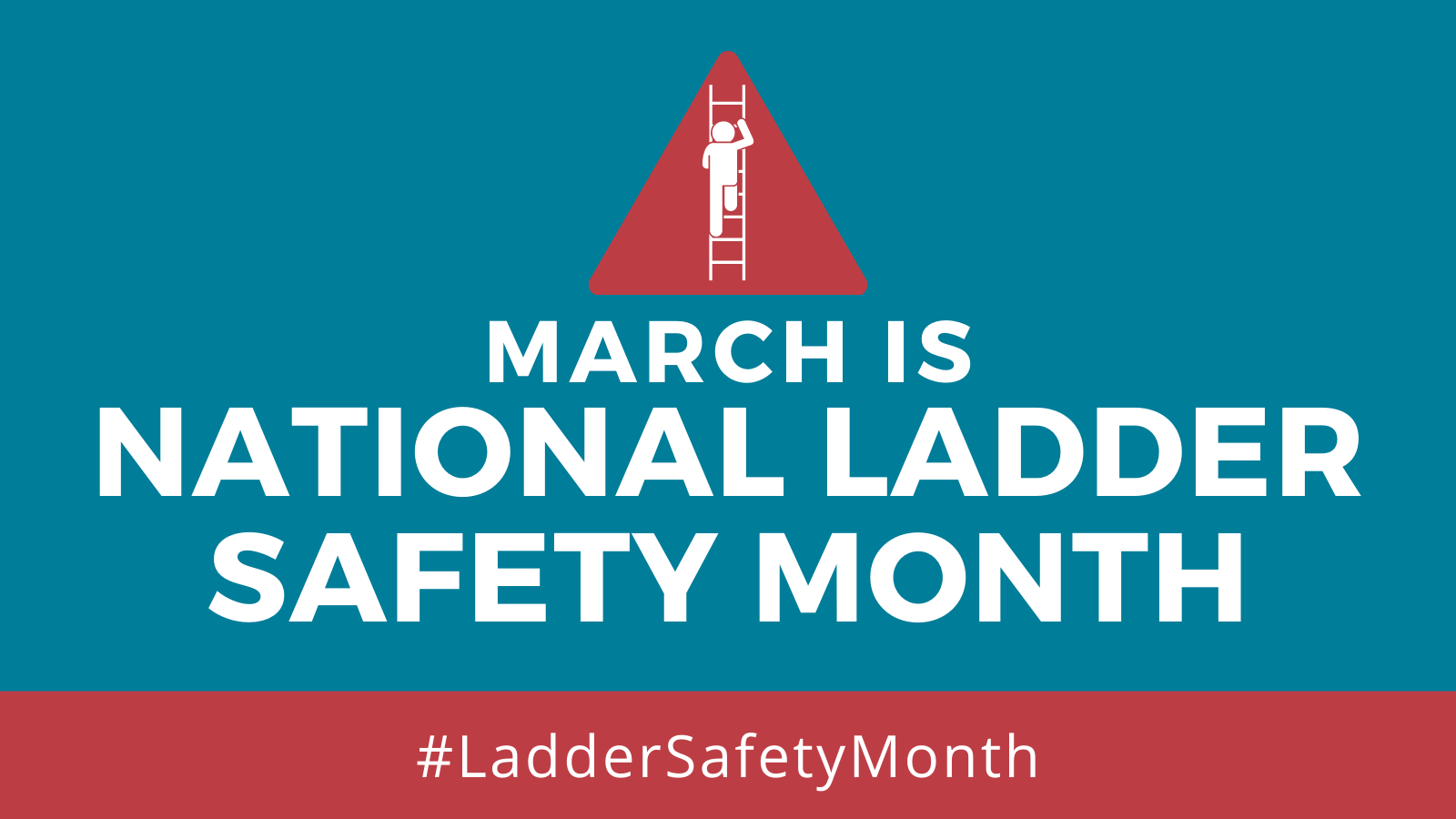 Fatal falls, slips, and trips increased 11 percent in 2019 to 880. 80% of these worker accidents were fatal falls to a lower level. These deaths are preventable.
National Ladder Safety Month brings awareness to the importance of ladder safety and training. We've collected resources and free trainings to help you prevent ladder accidents at work. Ladder Safety Month Resources ➔