"Top Chef Family Style" Workers End Successful One Day Strike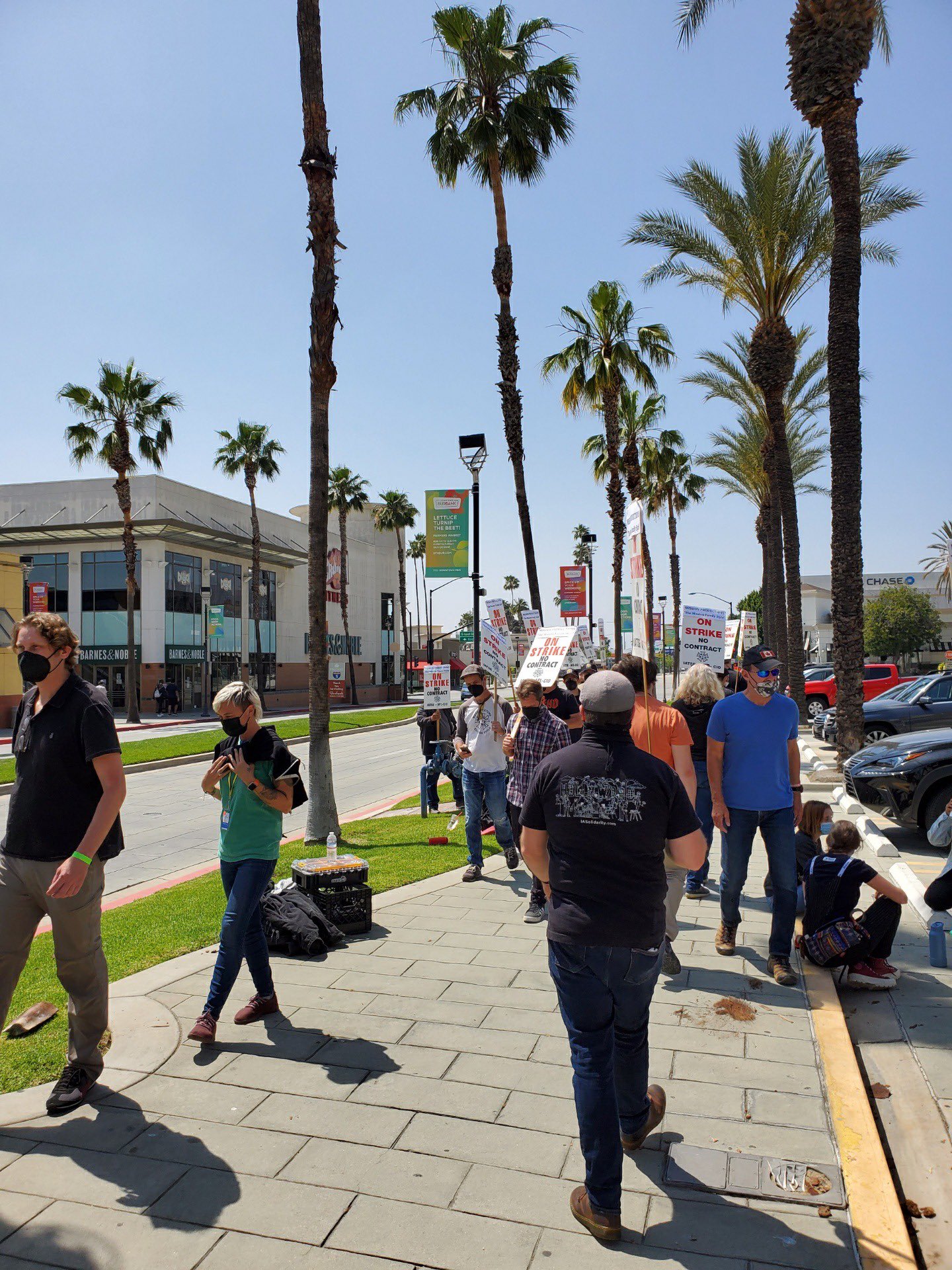 By standing together strong, the production and post production crew for Top Chef Family Style won themselves an IATSE contract!
Union workers lobby Nevada lawmakers to pass 'right-to-return' legislation
Laid-off casino and hotel workers picketed at the Nevada statehouse on Tuesday to demand lawmakers pass a bill to require their former employers bring them back at pre-pandemic wages rather than hire new workers.
IATSE Local 720, Culinary Union Local 226 and other unions that have negotiated wages and benefits for their workers want casinos to re-hire their members under the terms of their old contracts, rather than bring in new workers who can be paid less.

Phil Jaynes, president of IATSE Local 720, told demonstrators Tuesday that union members who had worked in showrooms, theaters and lounges on the Las Vegas Strip before being laid off had years of institutional knowledge and made Las Vegas a premier destination. "It makes no sense why they wouldn't call these people back," he said. "This is right for everybody. It's right for corporations and it's right for the workers." Read more ➔
IATSE DEI Committee Statement: Asian-American and Pacific Islanders Heritage Month in the United States, and Asian and South Asian Heritage Month in Canada
During the COVID-19 pandemic, incidents of anti-Asian racism have surged. Those who are or are perceived to be Asian, are experiencing stigma, racism, and prejudice. We stand with our Asian, Pacific Islander, and South Asian Kin against any and all discrimination.
This month is a celebration of the Asian, Pacific Islanders, and South Asians contributions to the culture, achievements, and diversity of our nations, and also in recognition of the racism they faced from both the Canadian and US governments. Read more ➔
Mental Health First Aid Virtual Training Calendar of Upcoming Classes

Mental Health First Aid is a training course that gives you the skills you need to reach out and provide initial help and support to someone who may be developing a mental health or substance use problem, or experiencing a crisis, and help connect them to the appropriate care. This is crucial knowledge for IATSE kin and classes fill up quickly. Members and those working under IATSE agreements may be eligible for Training Trust Fund reimbursement upon proof of successful completion. Learn more ➔