Coronavirus Active Response and
Engagement Service (C.A.R.E.S.)
We are all in this together.
In order to protect our older Sisters and Brothers from the COVID-19 virus, IATSE Young Workers stand ready to support our retirees in a variety of ways.
Get what you need. Safely.
If you aren't comfortable going to the store to get food, or the pharmacy to get a prescription, a trusted Young Worker can help. All you need to do, is ask.
Social distancing can be isolating and lonely, but it doesn't have to be that way. Buddy up with a Young Worker and they'll check in on you from time to time.
Financial Aid Nonprofit Partners
The IATSE General Executive Board committed $2.5 million to the following entertainment charities, and these funds will be used to distribute to IATSE members in need during this dire time:
– Motion Picture and Television Fund (MPTF)
The Clock is Ticking: Will Opera Return to the Met This Fall?
After seven months of silence, with no formal or informal talks and an ongoing lockout that has denied work to the Met Opera's stagehands and skilled craftspeople, negotiators for IATSE Local One and the Metropolitan Opera resumed this week. Peter Gelb, the Met Opera's general manger has told the union that he desperately needs stagehands and shop crews to return to work starting June 14 in order for the famed opera company to meet its production schedule for the 2021-2022 opera season. The union has said that its members will not perform any work without a contract.
"The Met would like 250 or more of our members to return to work next week to ready the opera house and move sets. However, the Met's take-it-or-leave-it demands at the bargaining table last year, the heartless lockout of workers during a pandemic, and their outsourcing of work overseas at a time when there was little work to begin with, has created a complete lack of trust." said IATSE Local One President James J. Claffey Jr. Read More ➔
Show your IATSE PRIDE with this union made rainbow pin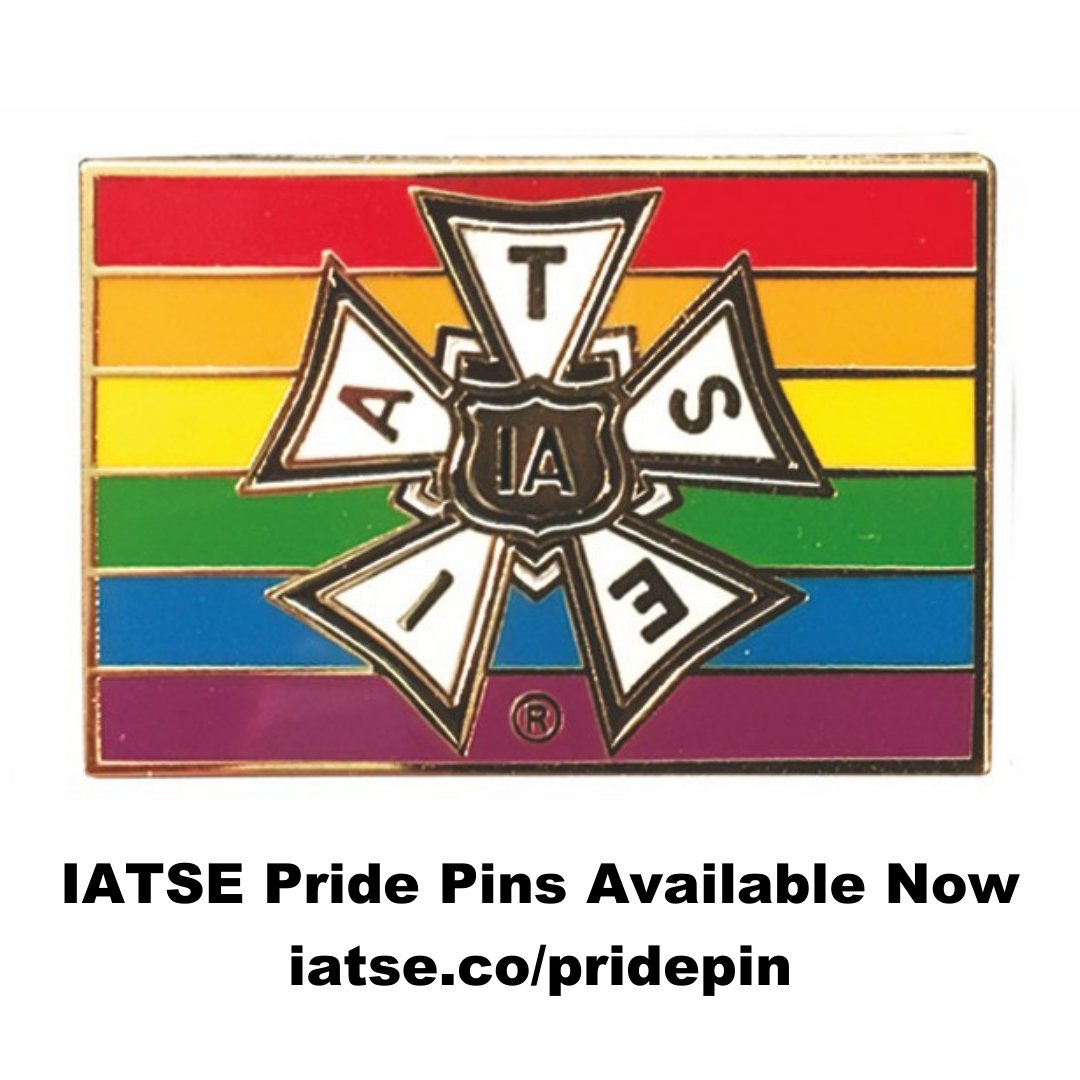 To celebrate Pride 2021, show your IATSE PRIDE with this union made rainbow pin. Shop IATSE Swag at iatseswag.net.
Local 631 President Paul Cox speaks at press conference to condemn the cutting of enhanced UI benefits by Gov. DeSantis
By preventing their residents from receiving federal unemployment funds, 25 GOP Governors are inflicting irreparable damage to laid-off live events workers and their families.
"Events take time to plan, it will be months before all my sisters, brothers, and kin are back to work. This is a cruel and politically motivated action," said Cox. Florida residents can join the letter writing campaign demanding Governor DeSantis extend enhanced UI here.
TTF now taking applications for distance learning OSHA 10/GES class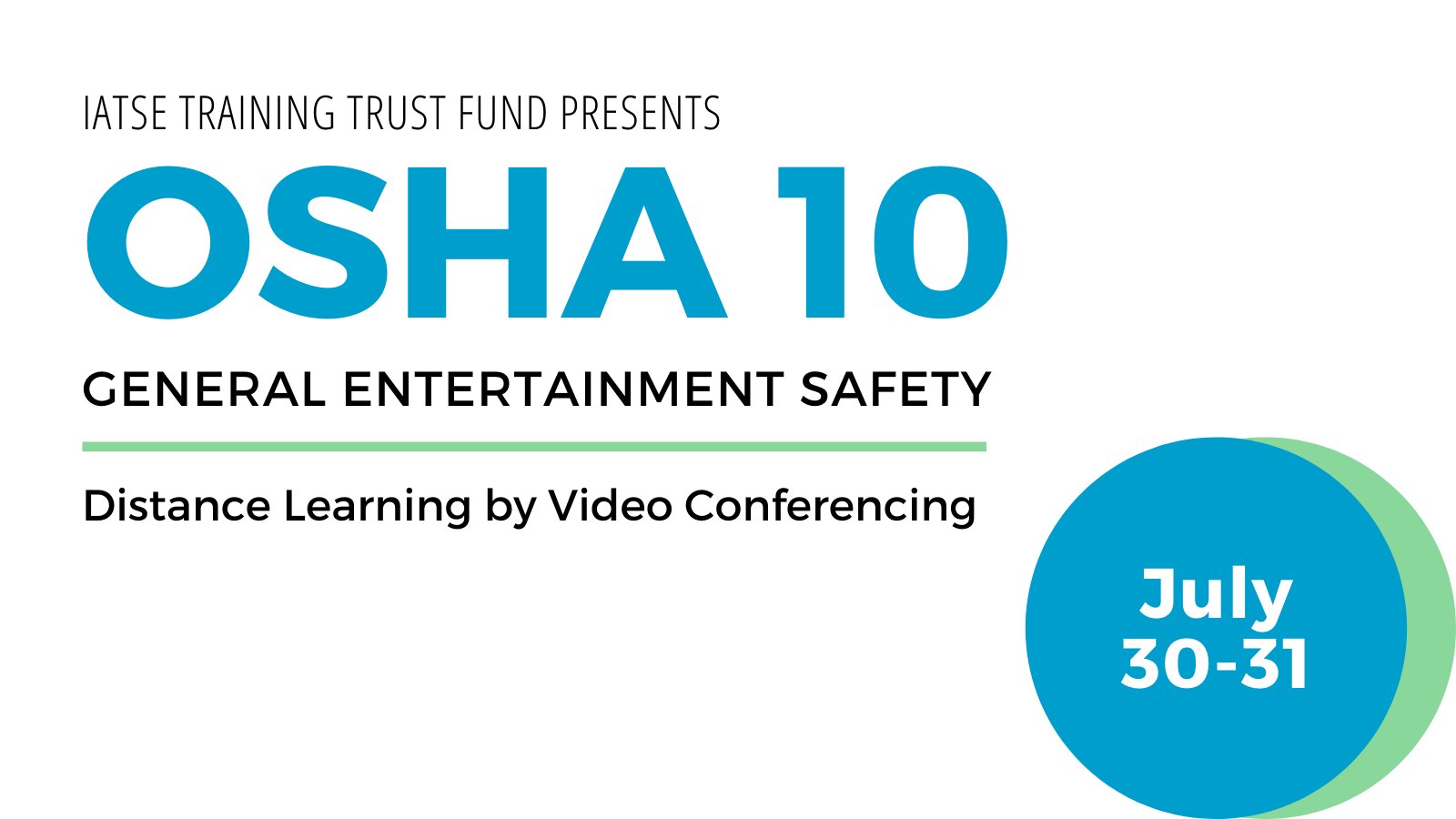 OSHA 10/General Entertainment Safety © was developed by the IATSE Entertainment & Exhibition Industries Training Trust Fund. The training consists of a two-day OSHA 10 course customized for and using examples from the Entertainment Industry. Upon completion, students receive OSHA 10 completion cards.
This two-day training covers OSHA policies, procedures, and standards, as well as general industry safety and health principles. Topics include scope and application of the OSHA general industry standards as related to the Entertainment Industry. Special emphasis is placed on those areas that are the most hazardous, using OSHA standards as a guide. Download application ➔
Nevada Gov. Steve Sisolak signs Senate Bill 245 championed by IATSE Local 720
The legislation will help working men and women by adding a pathway and remedy to allow employees to get paid in a fair and timely manner. The Governor was joined by members of Local 720 for the signing.